Electricians in Sturbridge, MA
Quality, safety and professionalism are what you get when you hire Garon Electrical Service Inc. to take care of your electrical needs. If you're looking for an electrician to wire your new house, maintain your business' electrical system, switch your fuses to circuit breakers, add recessed lighting or troubleshoot an electrical problem, we can do it for you promptly and at a reasonable cost. No job is too big or too small for our skilled and professional electricians. Call to schedule service today!
Code-Compliant-Electrical, Done Right by Professionals
All the modern conveniences in your home are powered by electricity, from your lights and fans to appliances and anything else you plug into an outlet. You need the peace of mind that comes with an electrical system that's safe, functional and ready to handle your demands. If your system isn't, call the residential electricians at Garon Electrical Service Inc. We serve the needs of homeowners throughout Sturbridge, MA, and we aim to be your trusted electricians whenever there's a problem or you need a new installation.
The Garon Family has provided electrical installation, maintenance and repair to central Massachusetts homes and businesses for over 35 years. Bob, the Founder and former owner, and Mike, Bob's son and current President/Owner, have worked together to resolve customers' electrical issues, earn their trust and restore their peace of mind. Mike and Bob pride themselves on their ability to complete projects in a timely and professional manner and they go out of their way to ensure every customer is happy with the improvements that they've made.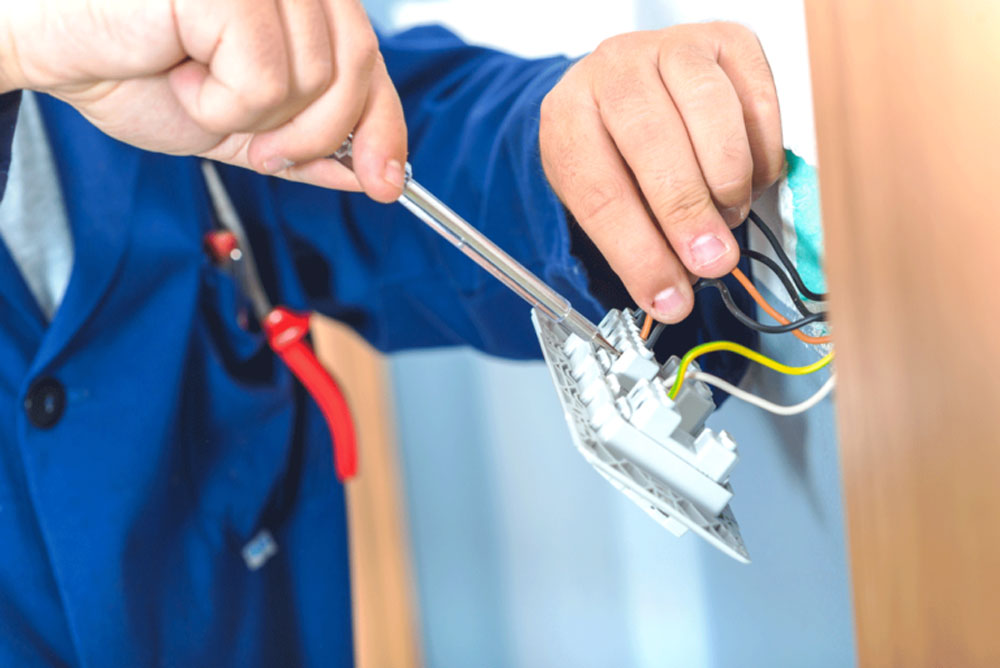 At Garon Electrical Service Inc., our scope of abilities spans projects big and small. We're the electricians you can call when you want a new ceiling fan installed, or when you need an old knob and tube system replaced with modern wiring. Everything we do is code-compliant and tailored to your property, which means you can have peace of mind every time you plug something in or flip on the lights. Give us a call today and see why Sturbridge, MA customers trust us as their electricians, no matter what the job is.
All work we perform is done in compliance with local and municipal building codes.
There's no job too big or small for our talented team of electrical experts to tackle.
Our business is proud to be family-owned and locally-operated in Sturbridge, MA.
Customers have trusted us since 1985 for their complete electrical service call needs.
We accept cash and all major credit cards, including Visa, Mastercard and Discover Card.
We'll Keep the Lights On!
When you need trusted electricians—whether for service, upgrades or new installation—contact our team to schedule an appointment. We'll have your electrical up and running in no time at all.
We provide residential and commercial electrical services throughout Worcester County:
Charlton, MA | Southbridge, MA | Snellville, MA | Old Sturbridge Village, MA | East Brimfield, MA | Robinson Crusoe Camp, MA | Sturbridge, MA | Brookfield Mobile Home Park, MA | Globe Village, MA | Little Rest, MA